Are you planning to host an ICESat-2 launch party? If so, we would love to hear from you! Email Brian Campbell and let us know about your party; where it is, who it's for, and anything else you would like us to know. Also, feel free to ask us any questions about the ICESat-2 satellite and its launch.
HANDS ON ACTIVITIES
HoloGLOBE Virtual Reality App with the ICESat-2 module: This is a hands-on interactive for all ages in which you can hold the Earth in 3-D in your hands to view and interact with our planet and see ICESat-2 orbits and elevation data.
For Android, download the app from Google Play
For Iphone, download the app from iTunes store
ICESat-2 Bouncy Ball Photon Counting Challenge
Using green bouncy balls that stand in for ICESat-2's photons, try to collect as many as you can. Great for groups of 2 or more.
Greenland Ice
Color the elevations of Greenland and observe the different heights that make up the Greenland ice sheet.
Build your own satellite model sheet
Instructions
Motion of the Ocean
Explore how water moves throughout the ocean with this hands-on activity, which uses colored salt water and fresh water in recycled tennis-ball tubes. The experiment demonstrates how fluids move depending on their densities -- see for yourself what happens when you pour fresh water on top of salt water in a tube. This activity mimics the ocean circulation system and the role that sea ice plays in the system.
Citizen Science
NASA GLOBE Observer Trees Tool for Citizen Science
The NASA GLOBE Observer Trees Tool allows citizen scientists to measure tree height for as many trees as the observer wants. You can track the growth of trees over time and even take observations at the same time the NASA Ice, Cloud, and land Elevation Satellite-2 (ICESat-2) is taking measurements of tree height and tree canopies from space. During your observation of tree height, you can also measure the tree circumference. Tree height is the most widely used indicator of an ecosystem's ability to grow trees. Observing tree height allows NASA scientists to understand the gain or loss of biomass which can inform calculations of the carbon that trees and forests either take in from or release into the atmosphere. For more information visit the NASA GLOBE Observer Trees Tool Website.
VIDEOS
Play the 3 minute animated feature: 'Photon Jump'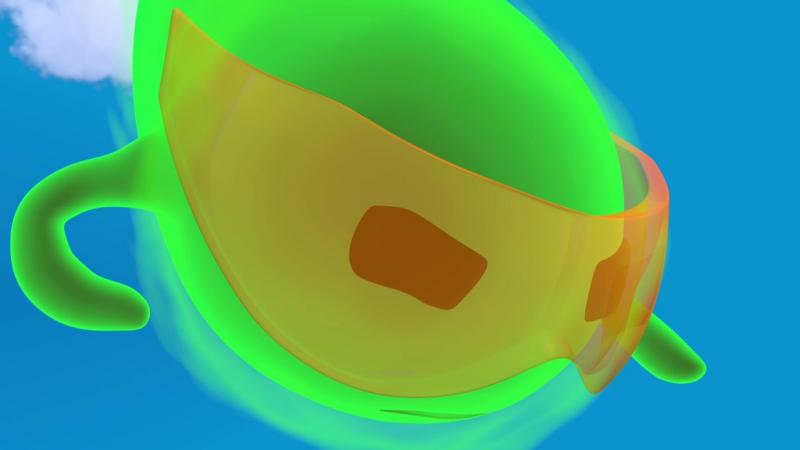 Play our short feature film: 'ICESat-2 Elevates our View of Earth'
Go to the ICESat-2 Mission Multimedia Site for more images and videos.
Printed Media
ICESat-2 infographic
ICESat-2 Fact Sheet
ICESat-2 Brochure
Sample Flyer: Download this sample flyer (.docx format), customize it to fit your event and use it to help promote your event. Make Your Own Flyer: Use images from our Multimedia section to get started creating your custom flyer to promote your ICESat-2 Launch Party.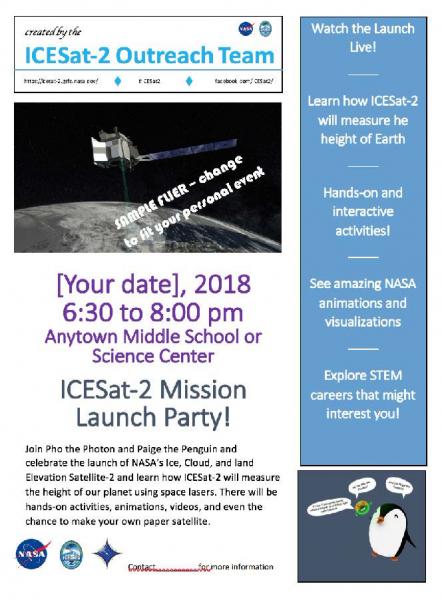 ICESat-2 will be launching on the last Delta II rocket. Share these posters created by our partner Kennedy Space Center Launch Serviceswith your guests.