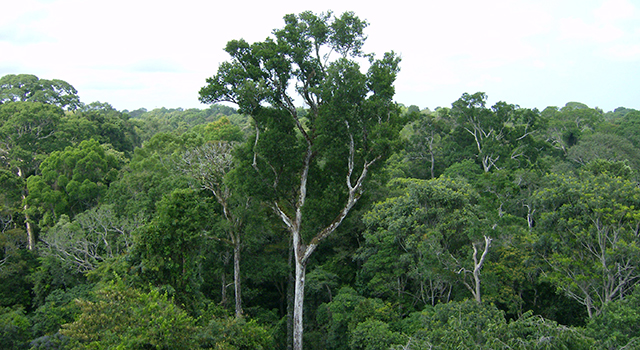 Applied Research Topic:
Detection of ground and top of canopy using simulated ICESat-2 lidar data.
Potential Applications:
Monitor forest-related harvesting and land use
Abstract:
Virginia Tech researchers are currently developing algorithms and software that potentially can be used to identify ground, top-of-canopy, and canopy height using simulated ICESat-2 data. Measurement of canopy height is of major importance for several reasons. One of the main reasons is to obtain a basis for estimating above-ground biomass, which in turn is closely associated with the carbon cycle and global warming. Another reason is to track forest growth over time, as well as forest-related harvesting and land use. Scientists and governmental policy makers will benefit from new canopy height estimates that will be provided by ICESat-2. Our Early Adopter activitiesе will help their work by improving the measurement accuracies that can be obtained.
Co-Investigator(s):
<ul>
<li>Dr. Valerie Thomas, Assistant Professor in the Department of Forest Resources and Environmental Conservation, whose research interests include remote sensing of forest canopy structure and function.</li>
<li>Mr. Mahmoud Awadallah, a graduate student in the Bradley Department of Electrical and Computer Engineering, who is developing algorithms and software for detection of ground and top-of-canopy using simulated ICESat-2 data.</li>
</ul>

End Users:
    
American Forest Management (POC: John Welker)
    
USDA Forest Service (POC: John Coulston)